Expert Witnesses Architecture Codes
Find Expert Witnesses in Architecture Codes Providing Services to Plaintiff and Defense Attorneys
---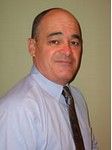 Oxios Architect, P.A.
Miami Beach, Florida
115 West Third Court

Call 305-532-2329
Architecture & Construction Expert Witness
Oxios Architect, P.A. provides architectural services including site review and planning, budget review, building placement and design, architectural renderings and construction drawings, construction management, and interior design services.
---
Amor Architectural Corporation
, Las Vegas, Nevada
Architecture and Construction Forensic Expert
Blatchley Consulting Architects
, Escondido, California
Architectural Construction Litigation Consultant
Builders Engineering Corporation
, Columbia, South Carolina
Building, Structural and Construction Experts
Building Code Consulting LLC - Richard A. Sampson, AIA
, Norfolk, Massachusetts
Architect/Building Code Consultant/ADA Consultant/Personal Injury Expert Witness
Carl Walker, Inc.
, Kalamazoo, Michigan
Parking Experts-Planning, Design, Restoration
CHM Consultants
, Atlanta, Georgia
Structural Engineering, Design-Build, Value Engineer, Structural Fire Design, Construction Costs
Christopher O. Collins Architect, LLC
, Darnestown, Maryland
Forensic Architect and Expert Witness
Complete Access Solutions, LLC
, Wichita, Kansas
ADA Professional Consultant
David J Mistick
, Pittsburgh, Pennsylvania
Historic & Church Building Expert
Eclipse Construction Services, Inc.
, Canyon Lake, California
Accessibility Compliance Expert , Construction Expert
Enlign Consultants
, Fort Collins, Colorado
Architect Expert Witness
Forensic Analysis & Engineering Corporation
, Hampton, Virginia
Forensic Engineering & Accident Reconstruction
Glenn Alvin Wrigley, AIA
, Clifton, New Jersey
Design and Construction Forensics and Analysis
Gray Smith's Office
, Philadelphia, Pennsylvania
Architecture Expert Analysis & Testimony
John Michael Agosti & Associates
, Wauconda, Illinois
Fire Arson Expert Cause and Origin
Kulwiec Group/Architects
, Santa Paula, California
Architecture and Construction Forensic Expert
Mays Consulting & Evaluation Services, Inc.
, Delaware, Ohio
Roof & Building Envelope Consultants & Engineers
Michael Johnstone AIA
, Fletcher, North Carolina
Forensic Architecture Consulting Services
Mistick Property Group
, Pittsburgh, Pennsylvania
Historic & Church Building Expert
Nelson Architectural Engineers, Inc.
, Dallas, Texas
Multi-Disciplined Engineering & Forensics
Ratcliff Post Construction Services
, Emeryville, California
Academic, Healthcare and Civic Architecture
Robson Forensic, Inc.
, Lancaster, Pennsylvania
National Multidiscipline Forensic Experts Firm
Roman R. Beyer, PE
, Los Atlos Hills, California
Steinke Beyer Mechanical Human Factors Engineering Ergonomics
Synergen Consulting International
, Houston, Texas
Construction/Financial Claims and Litigation Support
Virtual Communications, LLC
, Newington, Connecticut
Telecommunications Consulting & Engineering
Wheatley US Limited
, Bala Cynwyd, Pennsylvania
Construction Claims Consulting, Litigation Support & Expert Testimony