Expert Witnesses Bonds
Find Expert Witnesses in Bonds Providing Services to Plaintiff and Defense Attorneys
---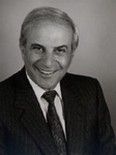 Giandomenico (John) Rende
Greenbrae, California
45 Via Barranca

Call (415) 461-1865
Financial Markets Consultant and Expert Witness
Giandomenico (John) Rende has been retained as an expert witness for both plaintiff and defendant in over sixty cases and his services have no geographical limitations. Some areas of expertise include but are not limited to: stocks, mutual funds, options, bonds, annuities, futures, private offerings, etc.
---

Walsh, Pfeffer & Co.
Port Washington, Wisconsin
230 East Pier Street

Call (262) 536-4236
Financial Litigation Support
Walsh, Pfeffer & Co. is experienced in virtually all facets of disputes in the securities, investment and trading industry. Our services include: panel selection, damage calculation, written opinions, expert testimony. We have extensive experience in international arbitration / tribunal hearings.
Investment and Trading Disputes:
Evaluating disputes between the investing/trading public and br...
---
John Duval Associates
, Red Hook, New York
Securities and Investment Arbitration Expert
Tilkin Group
, Hingham, Massachusetts
Financial Services Litigation Consultant and Expert Witness