Expert Witnesses Defective Products
Find Expert Witnesses in Defective Products Providing Services to Plaintiff and Defense Attorneys
---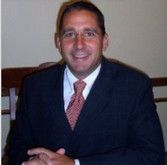 Al Vangura Jr., MS, CPSI
Gibsonia (Pittsburgh), Pennsylvania
4015 Watters Lane

Call (724) 255-7176
Biomechanics, Bioengineering and Product Development Expert Witness
Al Vangura offers expert advice and services in the following:
• Premises liability
• Medical devices
• Sports and recreation
• Product liability
• Motor vehicles
• Product design and development
• Mechanical testing
---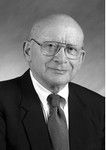 Lawrence Kamm
San Diego, California
1515 Chatsworth Boulevard

Call (619) 224-3494
Electric Shock and Fire Expert Witness And Consultant
Lawrence Kamm analyzes electrical accidents and defective products. He is a highly experienced expert witness in litigation involving electrical and mechanical engineering. He analyzes evidence, suggests new sources of evidence, and performs accident scene visits and tests. He provides reports, depositions, and courtroom testimony.
He is an electrical, electro-mechanical, and mechanical engine...
---