Expert Witnesses Equine Appraisals
Find Expert Witnesses in Equine Appraisals Providing Services to Plaintiff and Defense Attorneys
---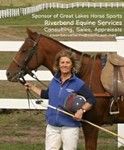 Riverbend Equine Appraisals
Ann Arbor, Michigan
3220 West Huron River Drive

Call (734) 663-8435
Equine Appraisals, Expert Witness, Research, Litigation Support, Sales, Consults, Worldwide
I do equine appraisals, expert witness, research, litigation support, sales and consulting. I have a worldwide network in many sports, competition disciplines and breeds. With over 40 years in horses and strong internet research skills, I stay current in worldwide markets and equine prices, in breed development, in changing show regulations, in medical advances and in barn management. I follow up ...
---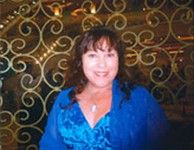 Cece Younger
Temecula, California
39755 Beaujolais Court

Call (661) 747-4394
Equine Expert Witness
Ms. Cece Younger provides professional appraisals for:
-Equines-Specializing in over forty breeds
-Antiques & Collectibles
-Fine Art
-Furniture
-Glass, Porcelain & Pottery
-Silver
-Equestrian Art & Antiques
-Equestrian Properties
-Equestrian Farm Equipment
-Horse Equipment
-Residential Contents
---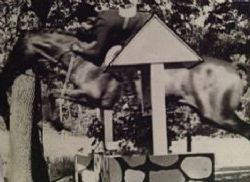 Equestrian Research LLC - J. Cooke
Barrington, Illinois
P.O. Box 607

Call (847) 277-7950
Equestrian & Equine Technical Consultant and Expert Witness
Ms. J. Cooke's specialized areas of expertise include the following:
Horses:
show, recreational, racing, appraisals, behavior, breeding, training, jumping, performance, business and profit/loss structure, trail-riding, fox-hunting, riding instruction, handicapped riding instruction, polo, stable management, horse show management, horse shows, veterinary care, personal injury, negligence, s...
---