Expert Witnesses Health Care
Find Expert Witnesses in Health Care Providing Services to Plaintiff and Defense Attorneys
---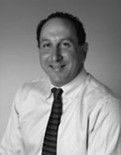 Milliman
Tampa, Florida
Bayport Plaza, Suite 1050
3000 Bayport Drive

Call (813) 282-9262
Health Actuary Litigation Support and Expert Witness
Milliman offers a unique series of proprietary healthcare services to assist plaintiff or defense attorneys compare the legal dispute in a given case to a larger set of national statistics. These services are identified below.
The Milliman Health Cost Guidelines are acknowledged to be an industry standard. More than 90 leading national insurers, as well as traditional health carriers and manage...
---

Michael D. Rosen, CPA, Ph.D., ABV
Long Beach, California
3780 Kilroy Airport Way, Suite 200

Call (562) 256-7052
Accounting and Economic Damages Expert Testimony
Dr. Rosen offers attorneys a unique perspective as a financial expert. Findings allow a realistic assessment of the case and support settlement efforts. Communicate findings and results that can be understood by people who may not be well versed in financial matters. Work supported by well-organized working papers, designed to render conclusive opinions and to withstand cross-examination.
---
Bernstein Crisis Management, Inc.
, Sierra Madre, California
Crisis Management Expert Witness