Expert Witnesses Insurance, Bad Faith
Find Expert Witnesses in Insurance, Bad Faith Providing Services to Plaintiff and Defense Attorneys
---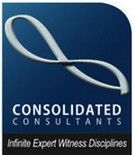 Consolidated Consultants Co.
Call (800) 683-9847
Free Expert Witness & Medical Expert Witness Referrals Nationwide
CCc continues to deliver quality expert witness and medical expert witness referrals since 1995. CCc is the only referral service where you can view the full redacted CV of the expert witness or medical expert witness on-line prior to contacting us.
Our expert witness directory has over 10,000 expert witness and medical expert witness categories and the list continues to expand. If you are seek...
---

Phillip Feldman, B.S., M.B.A., J.D., A.V. (Preeminent)
Call (818) 986-9890
Legal Malpractice Consultant & Expert Witness
Phillip Feldman is Board Certified in Professional Negligence-Legal; ABA, ABPLA.
For over 30 years, his expert assignments locally and nationally for "underlying matters" have involved both Transactional and Litigation malpractice (prosecution or defense).
Specific fields include: Every aspect of real property including acquisition, sale, encumbrance/security, development and construction, c...
---

Crash Data Services, LLC
Call (847) 217-6644
Accident Reconstruction and Crash Data Retrieval Expert Witness
Crash Data Services, LLC provides a wide variety of accident reconstruction services. Our experts perform all types of forensic investigations, including at-scene survey mapping and vehicle inspections. Our experts employ advanced techniques, such as total station surveying and photogrammetric modeling, in memorializing accident scenes and vehicles. Our experts also utilize crash data retrieval (v...
---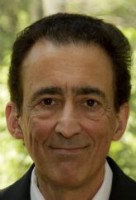 RAB Actuarial Solutions, LLC
Call (973) 265-4437
Consulting Actuary, Reinsurance Consultant, Insurance Arbitrator and Expert Witness
RAB Actuarial Solutions LLC offers the following actuarial, statistical modeling and reinsurance consulting services:
(1) loss reserve studies (2) reinsurance arbitration and pricing, including reinsurance commutations (3) actuarial and reinsurance expert witness and litigation support (4) research on loss reserving and reinsurance pricing models (5) statistical and econometric modeling, includ...
---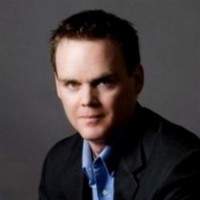 Arrowfish Consulting
Call (801) 839-5778
Economic Damages and Business Valuation Expert Witness Services
With nearly 200 years of combined experience and over a dozen credentials and post-graduate degrees at our disposal, the services provided by the experts at Arrowfish Consulting are second to none. Our professionals, located across the country, have a wealth of knowledge and experience to draw from to help all of our clients, no matter their location or the complexity of their situation.
Econom...
---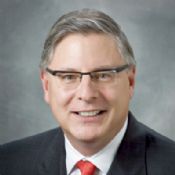 Percipient Resources, Inc.
Call (919) 913-4642
Insurance Expert Witness
Daryll W. Martin's extensive insurance industry experience and knowledge permits him to provide services in the following areas and to the following clients:
Insurance Coverage:
* Property & Casualty and Employee Benefits/Life & Health (qualified and non-qualified)
* D&O/Employment Practices Liability/Fiduciary
* Property/Business Interruption/Boiler & machinery/Inland & Ocean ...
---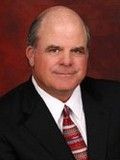 Gregory G. Wimmer, CLU, ChFC, CSSC
Call (817) 540-3141
Life, Health and Annuity Expert Witness and Litigation Support Services
Gregory G. Wimmer provides litigation support and expert witness services in the following areas:
• Agent and Broker Standards and Practices
• Life and Health Insurance Underwriting
• Life, Health and Disability Claims
• Agency and Company Operations
• ERISA and NASD/Variable Contracts
• Structured Settlements
• Life Insurance-Variable, Universal, Permanent, Term
• Annuitie...
---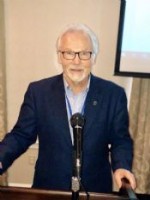 Robert Lawson, CIO, RFC, LUTCF, CSA
Call (952) 835-1000
Securities Expert Witness and Litigation Support Services
"You represent the clients. I represent the facts."
Let me help you get to the heart of the matter and address the real issues involved in your case from an insider's point of view. I represent opinions supported by extensive and detailed research and not subjective hypothetical theories.
Unlike the majority of practicing Securities Consultants in the U.S., I am one of the few individuals w...
---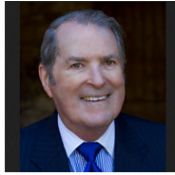 Mitchell L. Lathrop, C.Arb., FCIArb
Call (619) 985-8262
Insurance and Reinsurance Expert Witness
Mitchell L. Lathrop, Chartered Arbitrator and Fellow of the Chartered Institute of Arbitrators, is available as a neutral or counsel for domestic and international arbitrations. Over 45 years of experience in the practice of law, and specialized knowledge in insurance and reinsurance. A seasoned trial lawyer, Mr. Lathrop brings his years of practice to alternative dispute resolution.
Mr. Lathr...
---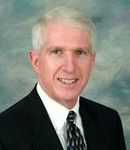 Arthur J. Levine, Ph.D., J.D., CPCU, ARM
Call (714) 447-8324
Workers' Compensation Insurance Premium Expert Witness
Dr. Art Levine provides a broad range of consultation and expert assistance concerning workers' compensation insurance premium issues.
These include, but are not limited to:
• Classifications
• Effect of insurer / Third Party Administrator claims-handling and valuation
• Employee leasing
• Experience modifications
• Financial security
• Independent contractor status
• Insu...
---

The Norton Group
Call (609) 409-4490
Banking Litigation Support & Expert Witness Testimony
The Norton Group offers the following:
- Professional banking experts (Generalist)
- Lending, secured and unsecured
- Operations and deposit services
- Responsibility of officers and directors of financial institutions
- Regulatory issues for financial institutions
- Policies and procedures for financial institutions
- Check fraud / Counterfeit checks
- Mortgage banking ope...
---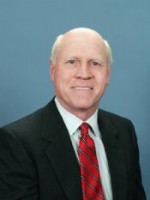 Burl Daniel, CPCU, CIC, CRM
Call (817) 980-4897
Insurance Expert Witness - Property and Casualty
Property & Casualty Insurance Expert Witness
Standards of Care:
- Insurance Agent / Broker Errors & Omissions
- Insurance Bad Faith
- Claims Handling Custom & Practice
Property Insurance:
- Property Insurance Expert
- Business Interruption / Business Income / Extra Expense
- Flood Insurance Expert
- Boiler & Machinery / Equipment Breakdown
- Ocean Marine Insurance ...
---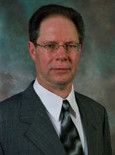 Lance Wallach, CLU, CHFC
Call (516) 938-5007
Abusive Tax Shelter, Listed Transaction, Reportable Transaction Expert Witness
Mr. Lance Wallach offers the following services:
-Litigation Consulting
-Case Evaluation
-Evidence Review and Forensic Analysis
-Research
-Complaint, Petition, and Response Preparation
-Assistance
-Damage Calculations
-Expert Declarations and Affidavits
-Exhibits for Settlement Conference, Mediation, and Trial
-Active Litigation: Rebuttal Witness
-Deposition, Arbi...
---

MCS Associates - Management Consultants
Call (949) 263-8700
Banking, Financial, Insurance, Securities, & Real Estate Expert Witnesses
At MCS Associates, our expert witness resources and services are specifically focused in the finance, banking, insurance, real estate and securities industries and related areas. Areas of expertise include:
- Banking Operations & Administration
• banking operations
• negotiable instruments
• check fraud
• funds transfers
• trust operations
• private banking
• foreign exchan...
---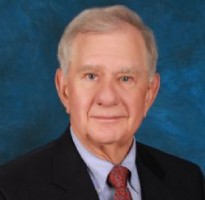 Dale C. Crawford, CPCU, ARe
Call (303) 973-3770
Arbitration, Mediation, Expert Witness Services in Property & Casualty Insurance and Reinsurance
Mr. Dale Crawford offers the following services:
- Arbitration
Service as arbitrator and umpire for dispute resolution between insurers, reinsurers, managing underwriters/agencies, and policyholders. Appointments by domestic and international entities. Issues include claim handling, appropriate underwriting disclosures, and compliance with contract terms.
- Expert Witness Service
Testi...
---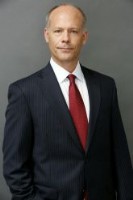 Steve C. Burgess
Call (800) 731-8122
Life Insurance and Annuity Expert Witness
Steve C. Burgess provides expert witness services for life insurance and annuity cases. Mr. Burgess is one of the only Certified Life & Disability Insurance Analysts in the state of CA. Securities licensed - Series 7, 24 & 63. Named in over 50 cases as an expert witness. Over $35 million of death claims collected for clients. Intimately familiar with State Insurance Codes & Regs. Unique understand...
---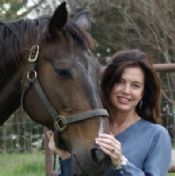 ValueMyHorse
Call (817) 454-4537
Certified Senior Equine Appraiser, Consultant and Expert Witness
ValueMyHorse specializes in educating the attorney in case specific horse terminology, developing valuation appraisals, testifying in court, finding critical evidence, analyzing crucial facts and creating relevant witness questions. We provide the legal community with a wide range of analysis, education and support for all equine related proceedings throughout the United States, Canada, Mexico and...
---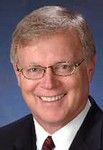 Insurance Metrics Corporation
Call (561) 306-5072
Insurance Expert, Actuarial Malpractice, Reinsurance Arbitrator, Property Casualty - Expert Witness
Insurance Metrics Corporation CEO, Bill Hager is a uniquely qualified expert witness. His insurance and professional expertise spans an impressive array of accomplishments.
Insurance Metrics provides expert witness testimony for insurance-based litigation. Our clients include law firms representing plaintiffs, defendants and liquidators. William D. Hager, founder of Insurance Metrics, is ...
---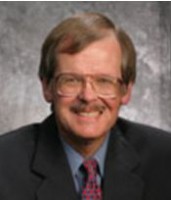 ERISA Benefits Consulting, Inc
Call (817) 909-0778
ERISA, Pensions, Fiduciary Liability, Group Life/Health Plans, & Labor Relations Expert Witness
Mark Johnson, J.D., Ph.D. is available to assist plaintiff or defense attorneys in cases involving but not limited to:
- Fiduciary Liability
- Employee Retirement Income Security (ERISA) litigation
- Group life, health, disability, pension and 401(k) plans
- Retiree medical programs
- Qualified Domestic Relations Order (QDRO) for divorce settlement of pension assets
- Labor...
---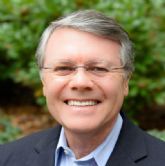 Health Law Network, Inc.
Call (770) 645-5989
Medicare Experts, Healthcare Compliance & Reimbursement Expert Witness
Health Law Network consultants' practice expertise includes:
• Accounting
• Antitrust
• APCs
• Billing
• Clinical Documentation
• Compliance Programs
• Contractual Disputes
• Cost Reports
• Damages Quantification
• DRGs
• ERISA
• False Claims
• Forensic Accounting
• Fraud
• HIPAA
• ICD & CPT Coding
• Investigations
• Insurance
• IRO Services...
---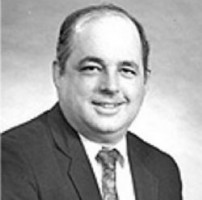 Paul F. Amoruso
Call (508) 644-1074
Insurance Operations Consultant & Expert Witness
Mr. Amoruso provides expert witness testimony to identify issues related to bad and good faith claims procedures, providing guidance for pre and post litigation management. In addition, he offers client orientated assistance in relation to accepted claims practices, and provides insight on claim issues to law firms. He also offers evaluations related to workers compensation case management, insura...
---

ForensisGroup Expert Witness Services
Call (626) 795-5000
Select Group of Forensic Business, Construction, Engineering, Medical, Scientific Expert Witnesses
ForensisGroup is chosen every day by attorneys, insurance professionals, & other private and public agencies because we have the strongest selection of premier forensic experts, consultants, and witnesses, as well as a stress-free expert witness selection and retention process.
When you need the right expert to give you the technical advantage in your cases and the competitive edge that goes wi...
---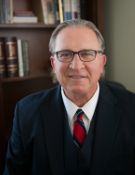 Risk Consulting & Expert Services
Call (855) 255-5353
Insurance, Reinsurance & Risk Management Expert Witness
Risk Consulting and Expert Services offers the following:
Expert Witness Services:
• Insurance and Risk Management Litigation Support
• Case Examination
• Review, Research and Expert Witness Reports
• Deposition and Trial Preparation
Our areas of expertise include Bad Faith; Usual and Customary Practices; Fair and Unfair Claim Practices; Alternative Risk; Self-Insurance; Reinsura...
---
T. R. Michaels Claim Consulting, LLC
Call (860) 656-6430
Insurance Claims Expert Witness, Litigation Support and Insurance Claim Handling
T. R. Michaels Claim Consulting, LLC provides the following services:
Expert testimony regarding:
• Bad Faith / Good Faith
• Claim handling and investigation
• Claim process and management
• Claim negotiation and settlements
Complex claims analysis, negotiation and mediation for:
• Law Firms that have asbestos, environmental, toxic tort or other long tail claims
• Insu...
---

O'Connell International Arts, Inc.
Call (312) 492-9001
Fine Art, Specie, Jewelry, Coins and Collectibles - Expert Witness Services
O'Connell International Arts, Inc. provides expert knowledge for all things rare and valuable including but not limited to: Fine Art, Specie, Jewelry, Wine, Furs, Instruments, Coins and Collectibles.
Services include:
• Expert Testimony
• Litigation Support and Strategy Development
• Expert Consultation
• Fraud investigation
• Claim review, evaluation and recreation
• Subrogat...
---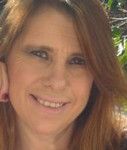 Shari L. Yaros, CPA, MBA - S-L-Y Finance Forensics & Assoc.
Call (818) 515-2426
CPA MBA Forensic Accountant and Expert Witness for Civil Litigation in Los Angeles
Review and analysis of financial records, legal pleadings, deposition testimony, discovery responses, and other evidence to estimate economic damages, lost profits and lost earnings; preparation of expert reports and/or rebuttals of opposing expert reports; assistance in preparing discovery demands; and providing expert testimony as needed.
Work has covered defense and plaintiff sides.
Cas...
---
AAFS Associates, Inc
, West Palm Beach, Florida
Forensic Accident Investigative Services - Expert Witness
AAFS Asssociates, Inc
, West Palm Beach, Florida
Forensic Accident Investigation, Diagnostics, Reconstructions and Expert Witness Services
Artisan Consulting
, Charlotte, North Carolina
Insurance Consulting & Litigation Support
Associated Construction Services, Inc.
, Temecula, California
Commercial & Residential Building Forensics & Investigations
Augustine Consultants LLC
, Suwanee, Georgia
Property & Casualty Insurance Claims Consultant & Expert Witness
Bob Lohr and Associates
, Anchorage, Alaska
Insurance Bad Faith Expert
C.R. Vince & Associates, Inc.
, Northbrook, Illinois
Bad Faith Insurance Expert Witness
Clinton E.Miller, JD, BCFE
, San Jose, California
Insurance, Bad Faith Expert Witness
Coffin Insurance
, Pittsburgh, Pennsylvania
Property and Liability Insurance Consultant and Expert Witness
ComCon Kathy Kellermann Communication Consulting
, Marina del Rey, California
Litigation, Trial & Jury Consulting
Compliance Analysis
, Williamsburg, Virginia
Consults with Organizations and Attorneys Regarding the Effectiveness of Organizational Compliance
Cross, Fernandez & Riley, LLP
, Orlando, Florida
Forensic Accounting & Litigation Support Services
David J Mistick
, Pittsburgh, Pennsylvania
Historic & Church Building Expert
David W. Streets
, Beverly Hills, California
Los Angeles / Beverly Hills Art Appraiser and Expert Witness
Ernest Chiodo P.C.
, New York, New York
Forensic and Clinical Medicine
Firm Forensics
, Richmond, Virginia
Computer Forensic and Electronic Discovery, Expert Witness, and Litigation Support
George G. Zimmerman LLC
, Sarasota, Florida
Arbitration / Mediation / Expert Witness
Global Security Services, LLC
, Severna Park, Maryland
Security Consultants
Golden Gate Weather Services
, Saratoga, California
Meteorological and Climate Expert Witness
Haygoush Kalinian, PhD
, San Juan Capistrano, California
Expert Forensic Neuropsychologist
Hynes Aviation Services
, Branson, Missouri
Aviation Safety Audits, Mediation, Litigation
Insurance & Reinsurance Advisory Services
, Corrales, New Mexico
Insurance and Reinsurance Expert Witness and Arbitrator
Insurance Strategies Consulting, LLC
, Clearwater, Florida
Life Insurance Actuary: Risk, M&A, Damages
International Intelligence Services
, Seattle, Washington
Pre and Post-Litigation Investigations
J. Murphy & Assoc
, Blue Bell, Pennsylvania
Insurance bad faith, claim handling and coverage expert
John Bond Atkinson, Esq.
, Miami, Florida
Insurance Defense Lawyer
John J. O'Brien, JD, CLU, CPCU
, Hollywood, South Carolina
Insurance Claims Expert Witness
John T. Bogart
, Palm Springs, California
Property & Casualty Insurance Litigation Expert Witness
Kathy G. Ferrell, BS RN LNCC
, Thompson's Station, Tennessee
Legal Nurse Consultant Certified with 11 years experience working with plaintiff and defense firms.
Kentfield & Associates
, Walland, Tennessee
Property, Casualty, Workers' Compensation Expert
Leatzow & Associates
, Glen Ellyn, Illinois
Insurance Consultant
Longleaf Technical Services, LLC
, Atlanta, Georgia
Forensic Accounting, Valuations, Business Interruption, Fraud Investigation Expert Witness
M&Z Claims Service, Inc.
, Yorba Linda, California
Expert in Ins. claims custom & practice & handling. Exp.in prop.& cas.- personal and commercial.
Mark A. W. Smith & Company
, Tucson, Arizona
Insurance Casualty Claims & Bad Faith expert
McLeckie Insurance Group
, Naples, Texas
Insurance Litigation Consulting and Expert Winess
METSTAT, Inc.
, Windsor, Colorado
Legal and Insurance Industry Forensic Meteorology Services
Michael B. Jackson, M.D.
, Hoboken, New Jersey
Clinical and Forensic Psychiatrist in the New York / New Jersey Metro Area
Michael Larrick CPCU
, Marlborough, Massachusetts
Surety and Insurance Expert
Mistick Property Group
, Pittsburgh, Pennsylvania
Historic & Church Building Expert
Moat Associates
, Bluffton, South Carolina
Insurance Arbitration, Mediation, Valuation, Consulting and Expert Witness Services
Payne Advisory, LLC
, Summit, New Jersey
Mortgage Banking Expert Witness
R J Marshburn Associates
, Laguna Beach, California
Independent Insurance & Risk Management Expert Witness
Risk & Insurance Services Consulting, LLC
, Oconomowoc, Wisconsin
Litigation Support Including Research, Opinions, Depositions & Courtroom Expert Witness Testimony
Rn - Medical Legal & Risk Consulting Services
, Pembroke Pines, Florida
Legal Nurse Consultants & Analysts
Robert E. Underdown AIC, ARM
, Scottsdale, Arizona
Insurance Professional Expert Testimony Nationwide
Robinson & Co., LLC
, Tracy, California
Casualty Claims Handling Expert Witness
Ruf & Associates, LLC
, Orem, Utah
Construction Claims, Litigation Support, Insurance Claims
Salinas & Associates Medical-Legal Consultants
, Rockwall, Texas
Medical - Legal Nurse Consultants
SEBA Healthmart America
, Memphis, Tennessee
PBM Contract Compliance Electronic Claims Audits
Sharp & Associates
, Atlanta, Georgia
Insurance Expert & Consultant
Shendell & Pollock, P.L.
, Boca Raton, Florida
Insurance Industry Practices Expert Witness and Consultant
Specialty Claims Consultants
, Rancho Murieta, California
Property & Casualty Claim Consultants and Expert Witness Services
SpringAction Fraud Elimination
, Port Washington, New York
Fraud Investigation Firm
Ted Bogert
, Orlando, Florida
Insurance Claims Expert Witness
Texas Claims & Consulting Co.
, Humble, Texas
Bad Faith Insurance Claims Expert Witness
The Henderson Group
, Newport Beach, California
workers' compensation claims expert and consultant
Thomas Neches & Company, LLP
, Los Angeles, California
Accounting, Business Valuations, Damages Expert Witness
United States Public Adjustersฎ
, Hollywood, Florida
Loss Adjustment Procedures and Insurance Claims Expert Witness
Willam D. Anderson
, Baldwin, Maryland
Expert Witness For Contractors on Complex Surety Issues & Bad Faith
Alan Jervis
, Toronto, Canada
Marine and Transportation Insurance Expert and Litigation Support