Expert Witnesses Legal Fees
Find Expert Witnesses in Legal Fees Providing Services to Plaintiff and Defense Attorneys
---

Phillip Feldman, B.S., M.B.A., J.D., A.V. (Preeminent)
Van Nuys, California
14401 Sylvan Street, Suite 200

Call (818) 986-9890
Legal Malpractice Consultant & Expert Witness
Phillip Feldman is Board Certified in Professional Negligence-Legal; ABA, ABPLA.
For over 30 years, his expert assignments locally and nationally for "underlying matters" have involved both Transactional and Litigation malpractice (prosecution or defense).
Specific fields include: Every aspect of real property including acquisition, sale, encumbrance/security, development and construction, c...
---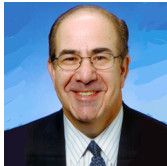 Wyatt Partners, LLC
Berkeley Heights, New Jersey
P.O. Box 358

Call (908) 561-7483
Legal Fee Expert Witness and Consultant
Wyatt Partners, LLC can testify and provide expert opinions in the field of Legal Fee Expert Analysis in areas including, but not limited to:
. Overall reasonableness of legal fees and expenses;
. Detailed analysis/audit of legal fees and expenses;
. Law firm billing rates;
. Issues regarding law firm retention/selection processes; and
. Issues involving coordinating counsel/liaison...
---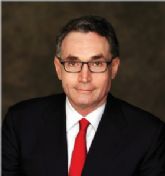 James E. King
San Diego, California
11440 West Bernardo Court
Suite 300

Call (858) 753-1737
Attorney Fee Disputes, Legal Malpractice & Legal Ethics - Expert Witness
Mr. King's practice is focused on expert testimony in the following subject areas:
• Legal Ethics
• Attorney Fee Disputes
• Standards of Practice in Litigation and Trials
• Legal Malpractice and Professional Liability
• Attorney Professional Responsibility
---
Accountability Services Inc
, New York, New York
Expert Testimony on Reasonable Legal Fees
Grant D. Stiefel, Esq.
, Los Angeles, California
Legal Fee and Law Firm Billing Expert Witness
Sterling Analytics Group
, Woodbury, New York
Legal Fee Expert Witness