Expert Witnesses Legal Interpreter
Find Expert Witnesses in Legal Interpreter Providing Services to Plaintiff and Defense Attorneys
---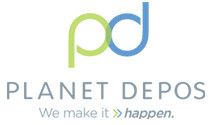 Planet Depos
Washington, District of Columbia
1100 Connecticut Avenue, NW
Suite 950

Call (888) 433-3767
Court Reporters and Videographers
Planet Depos has a team of experienced and professional court reporters that provide the highest quality transcripts in every area of law, including intellectual property, pharmaceutical, environmental, construction, labor and employment, securities and commercial litigation.
Our trained and experienced team of videographers provides the best legal videography services worldwide. We use digita...
---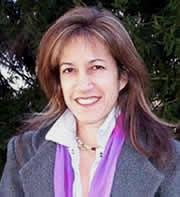 American Realtime Court Reporters & Videographers
Osaka, Japan
Shisa X, Room 803
4-12-12 Nishi-Tenma, Kita-ku

Call +81 6 4560-4049 or (888) 433-3767
Interpreters in Japan, Korea, Taiwan, Hong Kong
American Realtime offers interpretation services. There are a small handful of outstanding legal interpreters and translators in Asia that we work with frequently, can vouch for personally and highly recommend. Languages include Chinese, Mandarin, Cantonese, Japanese, Taiwanese and Korean. Their excellence makes our job easier and enables us to produce superior transcripts.
Areas of service inc...
---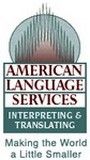 American Language Services
Los Angeles, California
Corporate HQ - (9 Locations across USA)
1849 Sawtelle Boulevard, Suite 600

Call (800) 951-5020 or (310) 829-0741
Worldwide, Legal, Translating, Interpreting, Transcription and Litigation Support Services
At American Language Services (ALS), we offer the following services:
About our Interpreters:
We offer professionals who are experienced in legal work, who are qualified and certified in all languages, and skilled in both consecutive and simultaneous interpreting. They interpret with meticulous precision and timeliness, and are often available for emergency and last minute interpreting sess...
---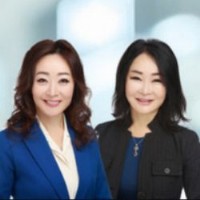 Ko & Martin
Los Angeles, California
360 West Avenue 26, Suite 316

Call (213) 999-7848 for Korean (310) 634-5365 Chinese
Legal Translation, Interpretation and Litigation Support Services
Ko & Martin began as with combined expertise and energetic drive of Soomi Ko, a California Certified Court Interpreter in Korean and Lingling Martin, a California Certified Court Interpreter in Mandarin Chinese. Together their experience in interpreting and translation expands over 25 years. During their tenures as certified interpreters and translators, Soomi Ko and Lingling Martin have provided ...
---
Angela Jacobson Associates
, New York, New York
Linguistic and Translation Expert
Bekker Compliance Consulting Partners, LLC
, Porter Ranch, California
Forensic Audit Services
Certified Legal Translations
, Salt Lake City, Utah
Translation Experts. Legal, Business and Technical Documents
Crystal Clear Translations & Interpreting
, Middletown, New Jersey
Nationwide Interpretering & Translation Agency
Haard Translating Services
, Miami, Florida
Certified Language Interpreters/Translators for Trials, Depositions, Hearings
Korean Translation Group
, New York, New York
Korean Language Experts - Professional Korean Interpretation & Translation
Langalo Inc.
, New York, New York
Legal Translation & Forensic Linguistics
Legal Language Services
, New York, New York
Legal Translation, Transcription and Interpreting Services
Selland Translation & Consulting
, Belmont, California
Japanese Translation & Interpreting
Temple Translations Inc.
, New York, New York
Legal Translation and Interpreting Services
Translation Aces, Inc.
, New York, New York
Legal Translation Expert Witness
Yasuko Kawakami - Legal Translator in Honolulu, Hawaii
, Honolulu, Hawaii
Japanese/English Deposition Translator
Zima
, Lynnwood, Washington
Russian Court Interpreter