Expert Witnesses Lender Liability
Find Expert Witnesses in Lender Liability Providing Services to Plaintiff and Defense Attorneys
---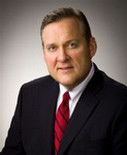 Joe J. Crawford, CRE
Austin, Texas
Crawford Consulting, LLC
9600 Escarpment Boulevard, #745

Call (512) 450-4202
Real Estate Consulting and Expert Witness Services
Mr. Joe Crawford's Services include assisting clients with:
Real Estate Finance
• Equity Financing
• Debt Financing
• Analysis of Alternative Sources of Financing
• Negotiation, Documentation & Closing
• Problem Credit Workouts & Debt Restructuring
Real Estate Investment
• Market Analysis
• Site & Submarket Underwriting and Selection
• Generating Deal Flow
• Inve...
---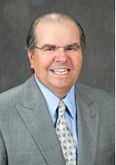 Michael F. Richards
Manhattan, Montana
21525 Norris Road

Call (406) 581-8797
Banking and Financial Litigation Consulting, National Expert Witness
Mr. Richards provides a full range of expert witness consulting and testimony in the following areas:
• Banking Practices and Procedures
• Banking Industry Standards
• Bank Officers' and Directors' Conduct, Actions and Negligence Issues
• Banking Operations
• Banking Policies and Procedures
• Credit Analysis
• Loan Review
• Loan Documentation
• Bank Regulations and Law
---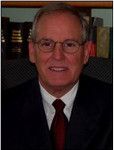 B & F Experts
San Antonio, Texas
5514 Darmondale Boulevard

Call (866) 365-7212
Financial Institutions, Mortgage, Banking & Real Estate Expert Witness
B & F Experts provides services to financial Institutions, banks, credit unions, mortgage companies, brokers, escrow, title company, duties, mortgage loans, mortgage underwriting, mortgage servicing, construction loans, real estate loans, business loans, consumer loans, commercial loans, SBA loans, lenders liability, loan documents, loan participations, policies & procedures, letters of credit, fr...
---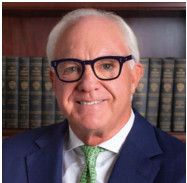 Charles W. Ranson
Ocean Ridge, Florida
6782 North Ocean Boulevard

Call (561) 371-7570
Investment & Fiduciary Disputes Expert Witness
Expert Witness Services in litigation, arbitration, mediation, and pre-litigation case evaluation.
---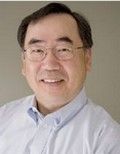 David Hahn, MAFF, CVA, ASA, CCIM, CM&AA, CGA, MBA
Los Angeles, California
5670 Wilshire Boulevard, Suite 1800

Call (213) 251-2400
Valuations For Forensic Economic Damages, Business, Commercial Real Estate - Expert Witness
Also, David Hahn is a Certified General Real Estate Appraiser/Certified Commercial-Investment Member (CCIM) and provides services for Construction Damages/Economic Loss, Lease/Contract Breach Damages, Construction & Lender Liabilities, Cost Segregation Studies, and Diminution of Value (he is a Certified General Real Estate Appraiser).
He is a Certified Merger and Acquisition Advisor (CM&AA...
---
David L. Moore (Appraisal and Consulting)
, Aliso Viejo, California
Real Estate Appraisal and Consulting
Jack P. Friedman & Associates
, Dallas, Texas
Real Estate Expert Witness: Appraisals, Tax, Economics, Condemnation
Reznick Group
, Los Angeles, California
40 Years of Real Estate, Banking, Capital Markets and Finance Expert Witness and Litigation Support
T.A. Myers & Co.
, Arvada, Colorado
Expert Witness - Full Service Litigation Support
Thomas Neches & Company, LLP
, Los Angeles, California
Accounting, Business Valuations, Damages Expert Witness