Expert Witnesses Lost Wages
Find Expert Witnesses in Lost Wages Providing Services to Plaintiff and Defense Attorneys
---

Numbers Talk
El Cerrito, California
8811 Terrace Drive

Call (510) 558-1999
Contract Damages, Accounting Systems & Wage Loss Consultants - Expert Witness
Numbers Talk has over two decades of experience in helping organizations increase performance, accountability and profit. Significant experience in financial, transportation, educational and service industries, including public sector and not-for-profit clients.
---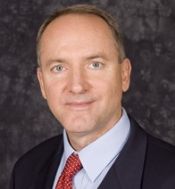 Dale E. Boisso, Ph.D. - Boisso & Associates
Dallas, Texas
230 Wellington Road

Call (214) 394-3165
Forensic Economics and Economic Losses Expert Witness
Boisso & Associates provides reliable, accurate analyses of economic losses / damages in a variety of lawsuits. We apply generally accepted, valid methodologies and factually sound data to derive objective opinions. We present our analyses in carefully prepared reports and through clear explanations in deposition and trial testimony. When requested, we evaluate opposing expertsí reports and assist...
---
Jordan & Jordan LLC
, Littleton, Colorado
Damages Experts and Forensic Accountants