Expert Witnesses Metal
Find Expert Witnesses in Metal Providing Services to Plaintiff and Defense Attorneys
---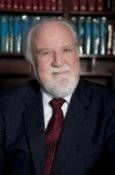 J.E.I. Metallurgical, Inc.
Dallas, Texas
5514 Harbor Town

Call (972) 934-0493
Product Liability Metallurgical Expert Witness
Dr. Jerner's extensive list of industrial, corporate and government clients utilize Dr. Jerner's failure analysis, accident investigations, litigation consultant and metallurgical expert witness for their investigation needs for the past 40 years.
J.E.I. Metallurgical, Inc. offers professional consulting and laboratory services, including:
• Accident Investigation and Reconstruction,
• ...
---
Advantec Engineering LLC
, Avon, Connecticut
Forensic Engineering, Metallurgy & Materials Failure Analysis Expert Witness
SEAL Laboratories
, El Segundo, California
Metal, Composite, Plastic and Metallurgical Failure Analysis Expert Witness and Forensic Services