Expert Witnesses Signature Authentication
Find Expert Witnesses in Signature Authentication Providing Services to Plaintiff and Defense Attorneys
---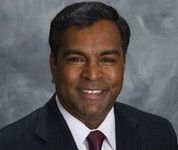 Dr. Linton Mohammed
Burlingame, California
433 Airport Boulevard
Suite 406

Call (650) 548-1652
Forensic Document and Handwriting Examiner - Expert Witness
Dr. Linton Mohammed has decades of experience with all aspects of fraudulent records, as well as forged handwriting, signatures and altered medical charts. Examinations offered by him:
•Signatures
•Handwriting
•Medical Charts
•Business Records
•Printing processes: typewriters, printers, faxes, photocopiers
•Non-destructive ink comparisons
•Alterations, obliterations, indented...
---

Marcel B. Matley
San Francisco, California
3092 Cesar Chavez Street 94110
P.O. Box 882401

Call (415) 753-2832
Board Certified Documents Examiner & Handwriting Forensic Expert
Marcel B. Matley provides the following services:
· Document examination
· Attorney consultation
· Review of expert documents and reports
· Case analysis
· Recommendations for examination
· Expert witness testimony
· Consultant to other document examiners
Examples of expertise include handwriting authentication, verification of signatures and initials, sequential writings, ...
---
Emily J. Will, CDE
, Raleigh, North Carolina
Forensic Document Examiner / Handwriting Expert Witness
Document Examination Consultants, Inc.
, Ottawa, Canada
Document Examination Expert Witness