Expert Witnesses Vehicle Inspections
Find Expert Witnesses in Vehicle Inspections Providing Services to Plaintiff and Defense Attorneys
---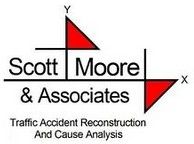 Scott Moore & Associates
Canyon Lake, California
31566 Railroad Canyon Road, Suite 2, PMB#716

Call (626) 622-3627
Traffic Accident Reconstruction & Cause Analysis Expert Witness
Scott Moore & Associates provides the following services:
. Collision site photos, videos, measurements, and CAD drawings;
. Computer animation and SMAC simulations;
. Forensic analysis of all reports, photos, statements, videos, and evidence provided by others;
. Interview and analyze statements of all parties and witnesses;
. Collision site visibility analysis;
. Vehicle d...
---