Expert Witnesses Athletic Injuries
Find Expert Witnesses in Athletic Injuries Providing Services to Plaintiff and Defense Attorneys
---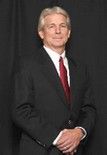 Lee A. Brownell, R.P.T.
Fresno, California
S.T.A.R. Therapy Clinic, Inc.
6121 North Thesta Street, Suite 102

Call (559) 449-9394
Sports Physical Therapist/Orthopedic Surgical Assistant - Expert Witness
Mr. Lee A. Brownell's services include expert witness testimony for both plaintiff and defense in matters involving:
- Sports Injuries and Rehabilitation Issues
• Injuries
Knee Injury
Elbow Injury
Rotator Cuff Injury
Shoulder Injury
• Sports / Athletes
Baseball
Basketball
Cycling
Endurance Athletics
Personal Training / Trainer
Swimming
• Rehabilitation / ...
---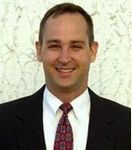 W. Joseph Wall, M.D.
Phoenix, Arizona
20235 North Cave Road
#104-213

Call (480) 262-0315
Board Certified Radiologist - Expert Witness
W. Joseph Wall, M.D. provides review of X-rays, as well as medical file review and expert testimony, for both plaintiff and defense, in personal injury and medical malpractice.
---