Expert Witnesses Nursing Liability
Find Expert Witnesses in Nursing Liability Providing Services to Plaintiff and Defense Attorneys
---

Vera Juris - A Medical-Legal Consulting Firm
San Diego, California
15613 Via Montecristo

Call (858) 759-5300
Medical-Legal Consultants, Life Care Planners, Legal Nurse Consultants, Expert Witness
The Vera Juris team of legal nurse consultants (LNCs) provides a wide array of medical-legal services related to medical record analysis and case reviews. The team aims to form a winning partnership with clients by turning their knowledge of the health care system into their strategic asset and competitive advantage.
The Vera Juris team is form by consultants with clinical experience in nearly...
---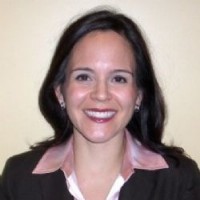 Christina A. Sanders, MSN, RN, NP
San Diego, California
15613 Via Montecristo

Call (858) 759-5300
Nurse Practitioner Expert Witness, Specializes in Medical Malpractice and Personal Injury
Ms. Sanders offers the following services:
• Educate attorneys regarding medical facts and issues relating to a case or claim
• Review medical records, evidence and applicable literature to determine the merit of a case
• Define applicable Standards of Care
• Evaluate cases for deviations from and adherences to applicable Standards of Care
• Assess alleged causation, contributing f...
---