Expert Witnesses Palliative Care
Find Expert Witnesses in Palliative Care Providing Services to Plaintiff and Defense Attorneys
---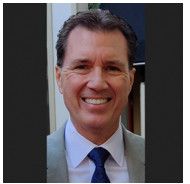 Wayne H. Grant, PharmD, RPh - Grant Clinical Consulting LLC
Shaker Heights, Ohio
3655 Rawnsdale Road

Call (216) 339-0183
Pharmacy, Pharmacotherapy and Pharmacology Expert Witness
Dr. Grant is an expert in pharmacy practice. He is responsible for pharmacotherapeutic management, medication safety and efficacy and drug information all which follow federal, state and local laws. Dr. Grant's clinical practice expertise's include, but is not limited to:
• Adverse drug reactions (ADR's)
• Clinical pharmacy services
• Drug administration errors
• Drug interactions
•...
---
Marion Legal Nurse Consulting
, Placerville, California
Legal Nurse Consulting and Litigation Support